There are many different options of door styles that you can choose from for your home. Maybe you want something more traditional such as the Shaker style, or perhaps a more modern style is for you. No matter what your unique style is, we are here to help bring your dream cabinets to life.
Recessed Panel Doors
Also known as Shaker doors, is a five-piece flat-panel style that uses simple, clean lines and emphasizes utility. The shaker style is the most common style of cabinet doors and provides a clean, sleek profile. Recessed panel or shaker style works well with transitional and contemporary looks, and has the most flexibility with design. This style is a good choice if you want to easily change the look of your room down the road.
*Click on Images for full size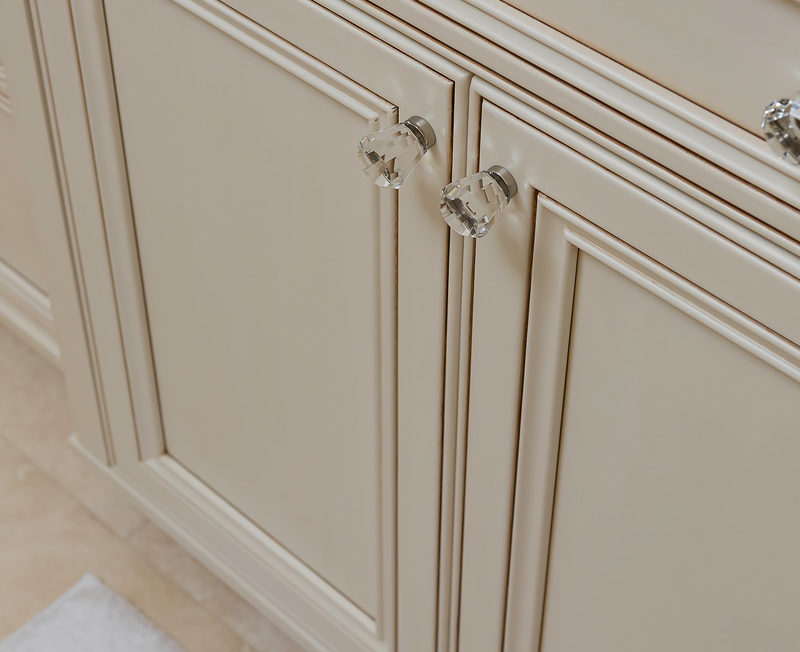 Raised Panel Doors
The versatile look of raised panel doors can complement traditional, transitional and classic decors. With this style of doors, the center panel rises to meet the thickness of the door frame. If offers the most detail in profiles and in the contours of the center panel and door frame.
Slab Doors
One slab of wood makes up the entire door or drawer front of this flat-panel style door. This is a simple yet stylish look that can come in laminate with edgebanding on the sides. With this style, the doors are attached directly to the cabinet sides. Slab doors are a great fit for a more European styled room or more contemporary and modern looking rooms.
Open Frame Doors
This door style has no wooden center panel but instead, it has a glass insert as the center panel. Open frame doors are typically for upper cabinets unless you have safety glass.
Mullion Frame Doors
These accent doors have vertical or horizontal moldings that divide an open frame door into panes that can accept glass inserts as the center panel. Mullion Frames Doors are a great decorative accent for any room and the profile of these door frames are typically built to match the profile of the main door style.